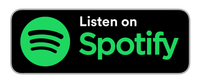 Check back to our YouTube channel soon for Jim's studio tour!
Joe & Mike talk with super producer/engineer/studio owner Jim Scott!
Topics include: Loving and making records with some primo vintage gear, mixing process, recording Wildflowers for Tom Petty, how he records his drums, other epic landmark records and sessions he's been a part of + More! 
Topics include: Legal explanations all musicians, producers, mixers, engineers and artist need to know when working in the music business, controlled composition clause, most favored nations, rights of 1st refusal, publishing and royalty payments and how they are divided up + More!
"From The West Barn" is a weekly podcast hosted by Joe West & Mike Shimshack shot at The West Barn in Nashville, TN. It's available anywhere podcasts are available. 
West/Shimshack are both music industry veterans that have seen the peaks and valleys of the business over the past 30 years. Their careers have been punctuated with Grammy wins, hit songs, platinum records, tens of millions of units sold and more than their share of failure. 
Tune into "From The West Barn" for their take on the lifestyle and engaging conversations with some of the industries most interesting people! Nothing is off the table ~ FTWB 
JIM SCOTT ---}
Website: https://www.plyrzstudios.com/
MIKE SHIMSHACK ---} 
Instagram: @shackjonz 
JOE WEST ---} 
Website: https://joe-west.com 
School: https://www.apprenticeacademy.net 
Instagram: @west_joe 
Facebook: https://facebook.com/westjoe 
SPONSORS ---} 
HERCULES STANDS: 
SLINGSTUDIO: 
https://www.myslingstudio.com/ 
APPRENTICE ACADEMY: 
http://www.apprenticeacademy.net 
FROM THE WEST BARN copyright 2020